Civil Society pushes for recruitment of extension workers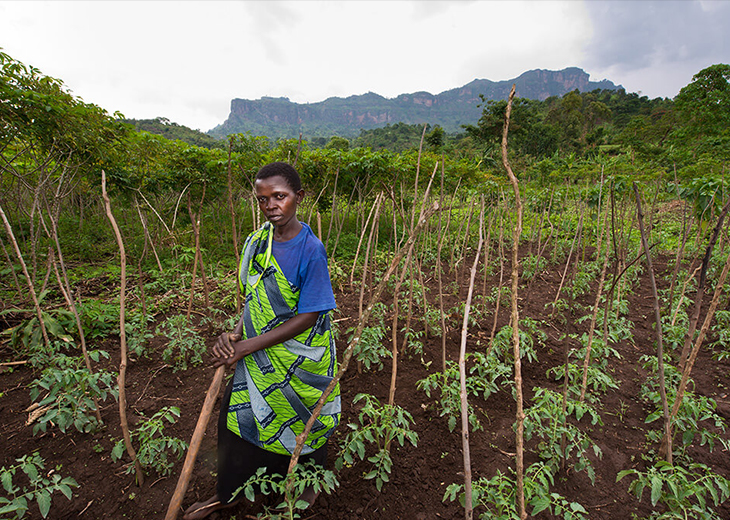 As the legislators in the 10th parliament start their work this month, they have been asked to lobby government to allocate sh16.20b to facilitate ministry of Agriculture to recruit extension workers at district and sub-county levels.
The call was made by civil society organizations in the Agriculture sector during a high-level breakfast meeting with policy makers on financing agricultural extension.
The meeting which took place at Hotel Africana recently was organized by Uganda National Farmers Federation (UNFFE), was attended by members of Parliament of Agricultural Committee, Committee on the physical infrastructure and Parliamentary budget Committee.
Patrick Kiconco Katabaazi, Budget policy advisor, Civil Society Budget Advocacy Group (CSBAG) in his presentation said recruitment of extension workers is very crucial as agricultural extension service delivery is the primary mechanism used to assist farmers in expanding their ability to adopt and implement new methods and to relay information on producers concerning new technologies.
"Improved farming technologies such as high yield crop varieties, chemical fertilizers, and irrigation techniques have been critical to raising yields. However, farmers in Uganda have been much slower in adopting these new methods due to a lack of information regarding how to apply them," he said.
Adding: "For our fathers to access such information, they need trained extension workers. This can be made possible by allocating sh16.20b to facilitate the ministry of Agriculture to recruit extension workers.
Agricultural extension services include interventions/activities by government and non-state actors that facilitate the access of farmers, their organizations, and other value chair actors to knowledge, information, and technologies, mediate their interaction with other relevant organizations and assist them to develop their technical and management capacity in agriculture and family life.
Samuel Ssemugaba, the Member of Parliament, Kiboga County West-Kyankwanzi district who is also on the committee of physical infrastructure revealed that government is going to recruit over 900 extension workers this financial year, though he did not reveal how much the government would invest in.
Among the workers to be recruited include; fisheries officer, agricultural officers, veterinary officers, entomologists among others.
Executive director, Food Rights Alliance, Agnes Kirabo said it is very crucial to monitor how all funds in the agriculture sector are used to avoid misappropriation.
Source: New Vision