Giving Away of Natural Resource Land Covers to Investors: Is it Worth it?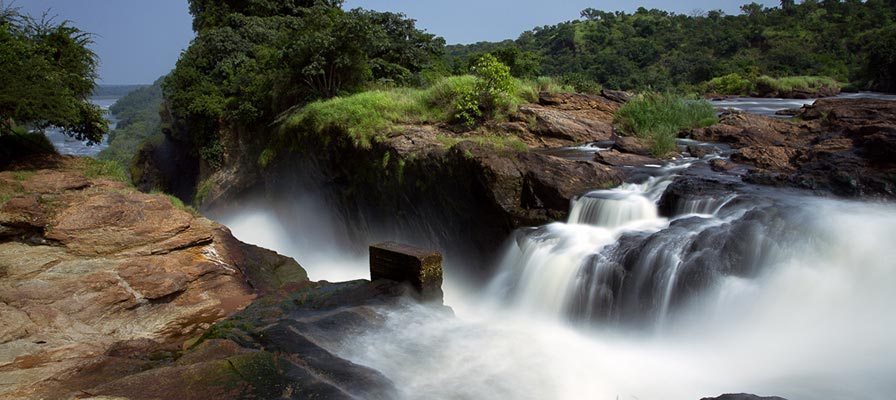 By Gloria Acayo
Uganda as a country is endowed with several natural resources on and underneath land including minerals, oil and gas, lakes, rivers, forest, mountains among others. Land in Uganda is not only a natural resource but has also become a commodity with the potential to enhance development. Uganda as a country is on the verge of realizing its 2040 vision agenda. Many development plans have been put in place under the National Development Plan II however, this has increased pressure on land as it is at the centre of development. Given the patens of land usage in Uganda, we must worry about why and how land giveaways are happening in the country especially in regard to natural resources.
The 1995 constitution of the republic of Uganda article 237 vested land in the citizens of Uganda to hold in accordance with the four different land tenure systems (Freehold, Leasehold, Customary tenure and Mailo tenure). The constitution further grants the right to the government to compulsorily acquire land for public interest. What is public interest or use is well outlined in the constitution to include, public health, defence, public safety, public order and public morality. The constitution further vested the right to the government of Uganda to hold in trust for the people of Uganda all natural resources including natural lakes, rivers, wetlands, game reserves, natural parks and any land to be reserved for ecological and touristic purpose for the common good of the citizens of Uganda. This is a responsibility that the government has been exercising before and since the coming of the constitution.
The question however has been as to how best the government can manage the natural resources in trust and balance it with the interest of the citizens of Uganda. The people of Uganda have seen the government allocate some of the previously known reserved areas and wetlands to investors for development. For example most wetlands in Wakiso districts area have currently been affected due to increased industrial development and road construction in the area. In 2006 the Government of Uganda in collaboration with the Sugar Corporation of Uganda Limited (SCOUL) owned by the Mehta Group of companies announced plans to clear one-third of the Mabira Central Forest Reserve (around 70 square kilometres (27 sq mi), for sugarcane plantations.
On the same note in the last past years, Bugoma forest has been under threat after the government gave part of it to an investor for sugar cane plantation. Currently in this month of June 2019, the mighty Murchison Falls National park, formerly known as Kabalega falls has been a trending story in Uganda after a South African based investor expressed interest in building a power generating dam on the falls. These are just a few examples among many destruction to the environment taking place. Most of these giveaways have been met with resistance from the community, and the citizens of Uganda as a whole. The main strategy used during such encounters has been social media campaigns and demonstrations from environmentalist.
The on-going destruction of natural resources in the name of investments to the debate on whether or not "its either nature or development". Under this debate, discussion would, naturally, stray to the issue of why some 'protected' areas are being destroyed for development while communities in other areas are under attack for occupying reserves.
A case in point is drawn from the Apaa land issue where government is alleging on the one hand that the community are settled on government (UWA) land and the wrangle between the Benet community in Kween district and UWA among others.
The government of Uganda has not made an open statement as to why the giveaways are taking place, however, there has been rumour by the public that such areas occupied by the natural resources are considered government land hence will not attract compensation to anybody. This therefore calls for analysing the difference between government and public land or resources. Several times we have heard the government say that we cannot continue talking about inadequate electricity yet we have the powerful water falls to generate the power and that we cannot continue to talk about unemployment when we are failing to promote industrialisation. To the Uganda government's credit, they feel as though they have balanced the economic costs with the long term environmental costs and benefits to society and realized these are the best choices for the country. But what evidence supports their decisions, especially when they are intentionally failing to appreciate the benefits we get and shall be gotten by our generation from the natural resources before they are destroyed?
Some individuals in the government keep asking environmentalists and CSOs who are advocating for land rights of the citizens whether or not they have seen any developed country with as much free land as Uganda. According to them, as long as free land still exists, then Uganda may not develop. This therefore shows that the government of Uganda is under pressure to realise its development plans and vision of Transforming Ugandan Society from a Peasant to a Modern and Prosperous Country within 30 years. However, under the NDPII the development objective of the Environment and Natural Resources (ENR) sub-sector is to promote and ensure the rational and sustainable utilization, development and effective management of environment and natural resources for socio-economic development of the country". The sub-sector encompasses productive, sound and wise use of resources from forests and trees, wetlands, the environment as well as preventing climate change.
It is also important to note that the government committed under the NDPII to increase wetland ecosystem coverage from 10.9 percent in FY2013/14 to 12 percent in FY2019/20; Increase the percentage of forest cover from 14 percent in FY2012/13 to 18 percent in FY2019/2020; Enhance environmental compliance from 70 percent in 2013/14 to 90 percent in 2019/2020 one may therefore wonder, how these objectives can be met without strong practical effort by the government to protect the natural resources?
The question left unanswered is why the continuous allocation of such beautiful creations to an investor who is aiming at making profit, yet a person using it to support his family is not allowed to benefit from such resources.
Important for us to note is the fact that the environment or natural resources have not only been a beautiful creation but a habitat for wildlife, source of livelihood (food and water) for some communities and animals, positive climate change agent among others. We should note that natural resource covers have not only made Uganda the pearl of Africa but have contributed towards mitigation of climate change impacts and boosted the tourism sector; the country is reaping big profits in the form of government revenue through taxes, GDP figures, Foreign Exchange, job creation; with very little prioritization from the government.
Environmentalists and the general public in Uganda stand against such allocations in fear for the loss of hundreds of endangered species, increased soil erosion, the damage of livelihoods of thousands of local people who directly depend on forests, wetlands and the negative impacts on water balance and climate. Wetlands alone regulate water flows, store carbon, release oxygen into the atmosphere and host a diverse range of plant and animal species. How then can they be considered free land?
Apart from the land covers being given away to investors, there has been deliberate action by some few individuals in communities and rich 'mafias' to destroy the natural resources through logging, charcoal burning sand mining in lakes and construction in wetlands. As citizens of Uganda, the point of interest is how and why such destruction has continued amidst government agencies like, National Environment Management Authority (NEMA), National Forest Authority (NFA), Uganda Wildlife Authority (UWA), tourism bodies Uganda National Meteorological Authority (UNMA) Local Governments among others.
Knowing that future generations shall also depend on these natural resources should be enough for us to protect such natural resources from being given away to investors or from the destruction of a few greedy individuals. What do you think?? What are you going to do to save natural resources?
For God and my country I stand