Indigenous Seed Varieties: A sure way to food Security in Africa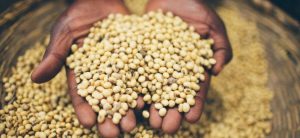 As we celebrate the world food day 2017 under the theme "Change the future of migration. Invest in food security and rural development." We note with concern that hunger, poverty, and an increase in extreme weather events linked to climate change are some of the important factors contributing to the migration challenge.
In Africa and Uganda in particular most of the migrants are received by rural communities, this puts pressure to the little food resources in the rural areas due to increased numbers consuming. Therefore, improving rural agriculture, ensuring that farmers benefit from it, making it attractive for the energetic youth is beneficial for both rural communities and migrating communities should it arise due to reasons other than food.
Recently rural communities that feed majority of the migrants have been suffering a lot in the face of technology, not because technology is bad, but rather they are not suited/prepared to reap from the technology, the increased usage of hybrids, GMO seeds that are often expensive to acquire, grow and not readily available has seen rural farmers missing planting seasons, suffering poor harvests or exposed to poor quality or fake seeds that have made them worse off.  Due to poor irrigation infrastructure, limited access to fertilizers and pesticides, rural farmers are quite far from meaningfully growing GMOs that may require the same conditions to grow and give off meaningful yields. Planting and growing them using rudimentary means that mainly base on natural provision will leave rural farmers worse off than they are now.
Farmer-managed seeds is the only sure way to guarantee seed sovereignty to most of these rural farmers, their capacity to manage and exchange these seeds needs assistance rather than elimination,  in the face that governments have failed to assist rural farmers get minimum conditions to grow and benefit from the improved seeds as a result of technology, they should be helped increase their capacity to manage and exchange their traditional varieties hence prepare food for themselves and the migrants they may receive due to food shortages at the source or other push factors.
Jude Ssebuliba