FRA Presser for International Day of Rural Women 2022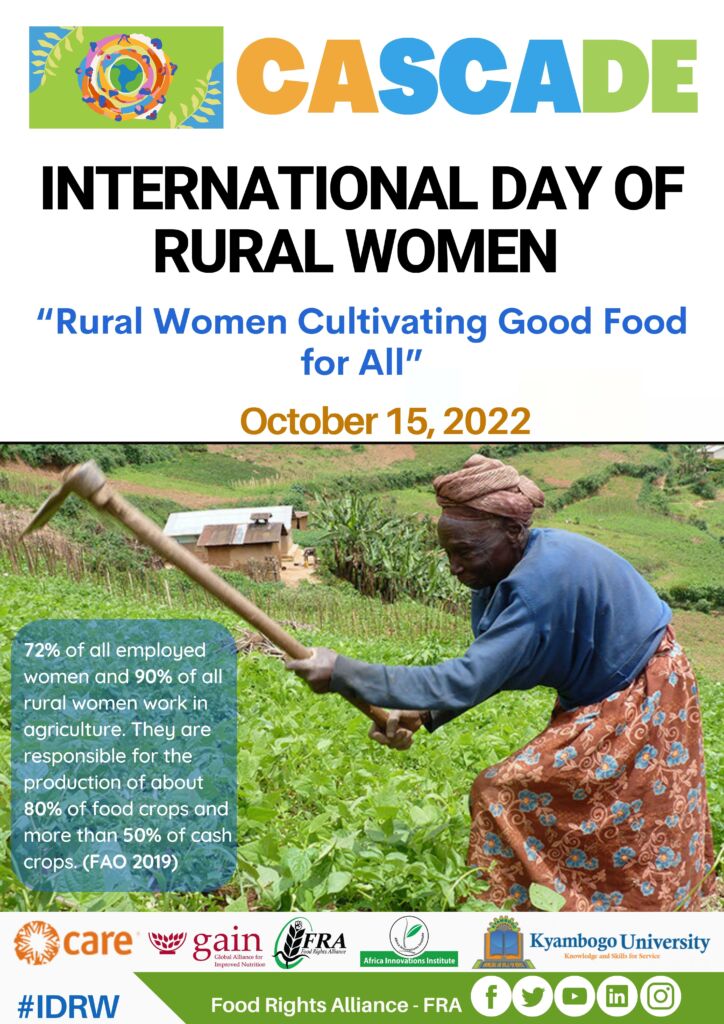 FRA Presser for International Day of Rural Women 2022
Aware that Uganda is an agrarian country, with agriculture as the main economic activity contributing about 26% of the country's GDP and employing approximately 69-77% of the population, of which over 50-77% are women. Hence women, particularly rural women play a crucial role in stabilizing food security in Uganda. Despite of their enormous contribution, they…
Aware that Uganda is an agrarian country, with agriculture as the main economic activity contributing about 26% of the country's GDP and employing approximately 69-77% of the population, of which over 50-77% are women. Hence women, particularly rural women play a crucial role in stabilizing food security in Uganda. Despite of their enormous contribution, they are still grappling with hunger and malnutrition.
Concerned that much as all women face similar challenges, the situations and intensity of occurrences encountered by women in urban areas and rural areas vary.  Rural women encounter gender inequalities relating to land holdings and other economic resources, food insecurity, negative socio-cultural norms, access to basic social services, political representation, weak bargaining power in households and have unequal opportunities in education, employment.
It is upon this backdrop that FRA would like to join the rest of the world on the 15th of October 2022 to celebrate the International Day of Rural Women under the theme: Rural Women Rise and Claim your basic Right to sustainable development.
FOR MORE DETAILS DOWNLOAD THE FULL STATEMENT BELOW: