JASAR NSA Statement 7th Edition – 2017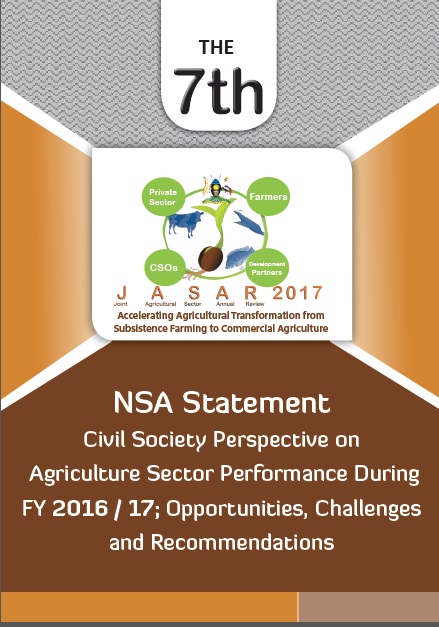 JASAR NSA Statement 7th Edition – 2017
Civil Society perspective on Agriculture Sector Performance During FY 2016/17 - Opportunities, Challenges and Recommendations.
The FY 2016/17 marks the successful second year of Implementation of the NDP II and the ASSP 2015/15 – 2019/20.
Uganda's Vision 2040, the NDPII and the ASSP all aspire to transform Uganda's peasant agriculture into modern commercialized and a prosperous sector. The country broadly sets to strengthen competitiveness of the small-scale producers, create wealth and employment to realize inclusive growth. Despite of this aspiration, impeding factors such as; production and productivity, the enabling environment and climate change have remained sound on stock.