Agricultural extensions finance
FRA with support from Trust Africa has been part of the policy reforms in agricultural extension (AE) delivery in Uganda since 2012. A process that started by creating awareness of extension in the public domain has eventually resulted in policy and institutional reforms and eventually legal reforms.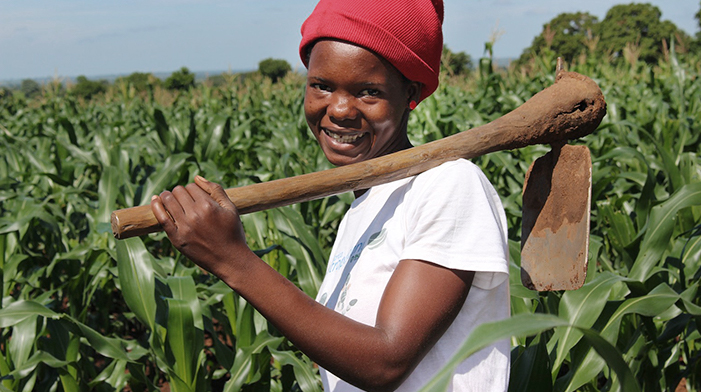 The evolution of Food Rights Alliance's engagement on agricultural extension has beaten the odds of seeing policy issues dropping off the policy agenda the moment a policy or law is passed in that regard. Although the AE policy was passed in 2016 and a Directorate of Agricultural Extension subsequently established in the Ministry of Agriculture -with a budget vote- the project phase has been instrumental in supporting FRA to maintain this issue on the public policy agenda at a time when people in the State and Non State are convinced that it's done.

Further, the project phase has supported FRA to defeat the notion of non-implementation of Uganda's policy and laws. Upon establishing that this notion is as a result of incomplete policy process where policies are never integrated in the policy and budgeting frameworks, the evolution of our engagement to focus on financing and building a vibrate group of influencers has maintained the demand for agriculture extension in the various policy spaces, championed by various stakeholders.

The public financing agenda for AE by FRA and the technical working group has resulted in the inclusion of the financing and performance of AE in the civil society sector assessments and budget assessments resulting into conducting a specific side session on extension during the JASAR and an independent session; recommendation in the parliamentary budget committee report FY 2018/19; the Auditor General's report FY 2016/17 and together with the GMOs are daily menu items in all debates across the country.
Since 2018, FRA with financial support from Trust Africa Foundation has been implementing a project on building a vibrant and inclusive Non-State Actors' Movement for effective and efficient engagement on public investment in Agriculture in Uganda. Through this project, FRA sought to consolidate the Non-State Actors Working Group on agriculture (WG) in Uganda through establishment of systematic structures for its engagement on increased investment in agriculture for poverty reduction and improvement of small scale farmer's livelihoods.

In partnership with civil society organizations like CSBAG, FRA as the thematic head of the agriculture component under this umbrella has strengthen the Non-State Actors working group into a vibrant and inclusive movement of multi stakeholders through the creation of spaces for review, dialogue and mutual accountability to address public and private sector on investment in the sector. At the national level FRA has gained recognition for mobilizing NSAs to influence prudent public investment in agriculture by occupying budgetary spaces including giving opinions on the National Budget framework papers (NBFP), Ministerial Policy Statements (MPS) and thereafter presenting these statements to specific parliamentary committees. In addition, FRA through this project has contributed towards the success of the Joint agricultural sector annual reviews (JASAR) for the past 4 years. Like in other processes, FRA has pushed for this process to be mutually accountable by creating spaces for NSAs including civil society organizations, farmers groups and others to constructively review the sector.

Through this project, FRA has increased her scope of policy engagement to the Regional level in a bid to enhance effective and efficient public financing for agriculture within the continental obligations like the Malabo/CAADP commitments. We have worked closely with the EALA committee on agriculture to make the budgetary process at the EAC level people centered and inclusive. In addition, FRA has prided herself on increasing her technical membership base through these efforts including a strong working relationship with the Ministry of agriculture, reputable research institutions like EPRC, private sector institutions and various developmental partners.

FRA has gained great insights from the power of working as one unit throughout this project. Working as one group has eliminated instances of working in isolation and duplication of roles and opinions. Partners that have closely worked with us have testified to increased levels of coordination among NSAs.